Easy Life
Because health comes first, at Royal Hotels Barcelona we have launched the EasyLife project, an ecosystem of actions, experiences and proposals that we have designed to improve even more our service and to provide you a greater tranquility during your stay.
Here you can find some measures we are taking: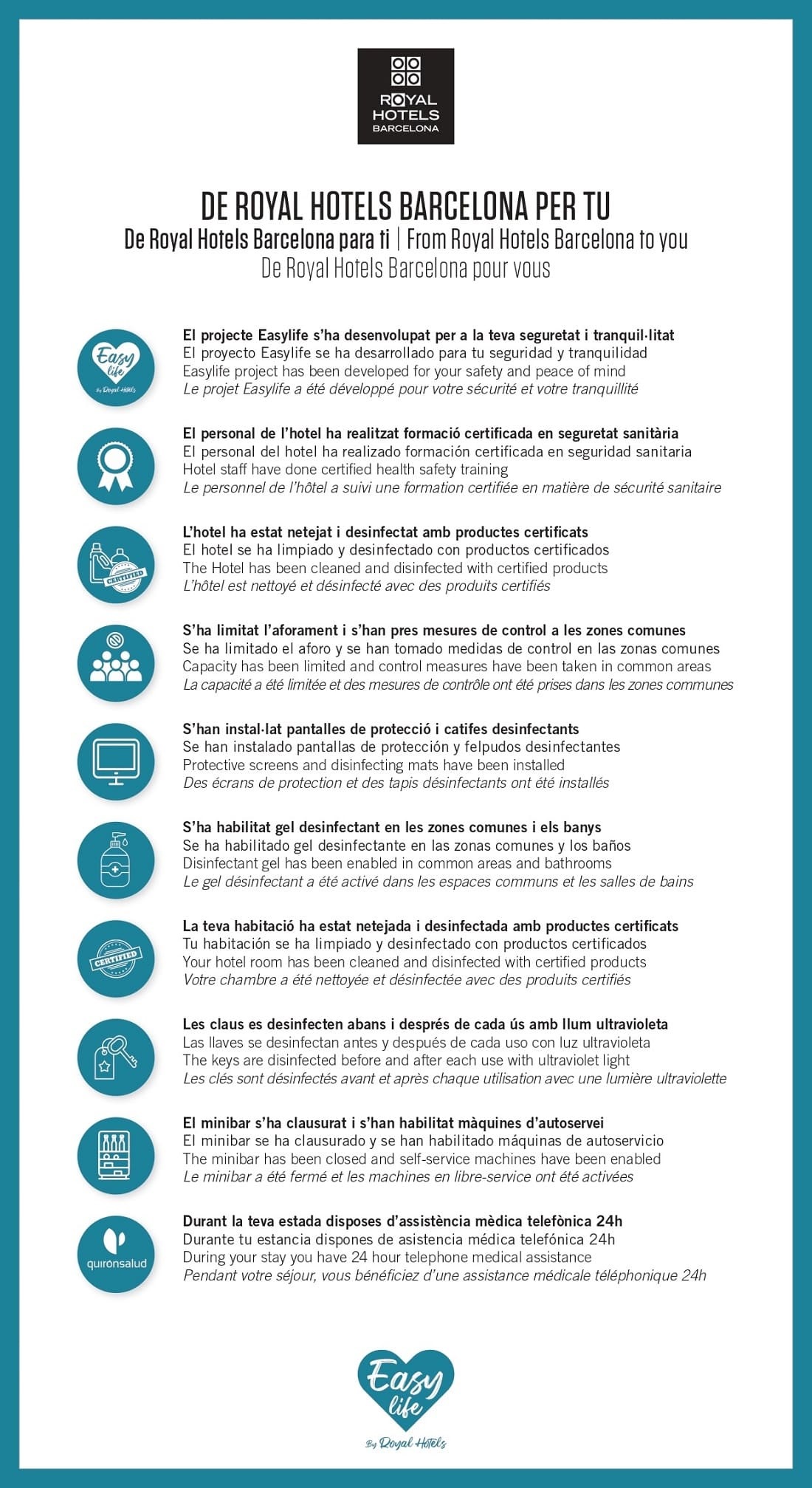 Do you have any questions? Please contact us at info@royalramblashotel.com, we will be very happy to help you.